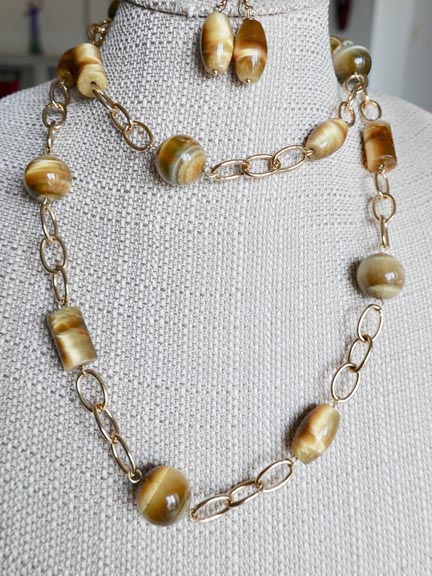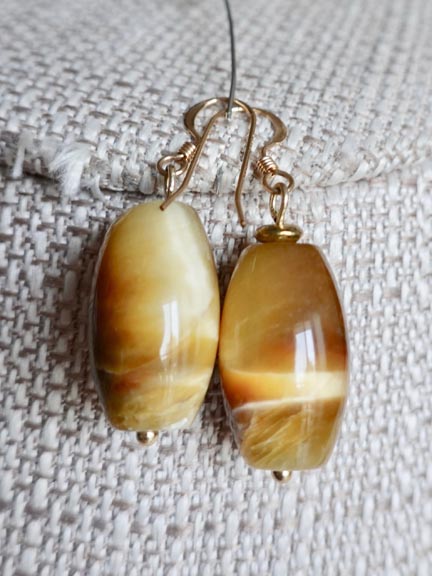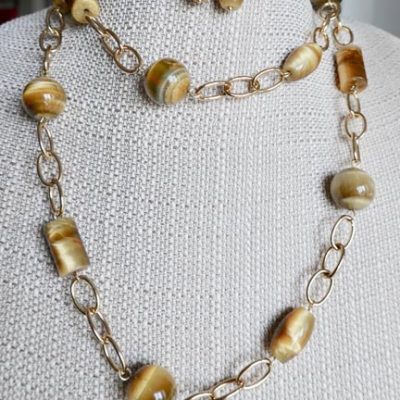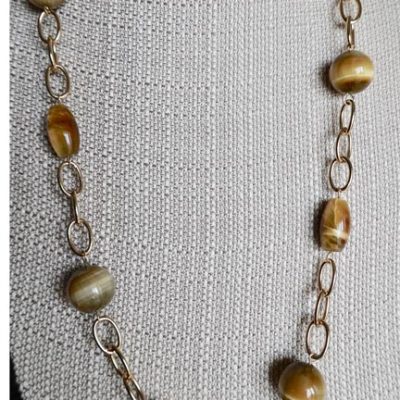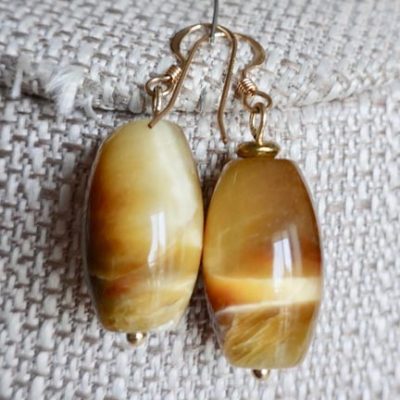 Tiger Eye Geometry
$95.00
Beautiful yellow Tiger Eye spheres, cylinders, and ovals linked with gold plated chain. Lovely golden yellows to red brown swirls and bands, tiger eye is a unique stone that is used by metaphysical professionals in their work.
Matching earrings in tiger eye ovals with gold ear wires.
38" — with gold plated links — fits over your head, no closure.
$95
1 in stock